Description
The GD-13 Series7.5 AR PISTOL.
This AR15 Pistol, finished in Black Cerakote and Red anodized aluminum, is a serious, head turning AR package with an attitude. Features include a 7.5″, 1:7 twist 223 Wylde or 300 BLK barrel, free-floating 7″ M-LOK handguard and low-profile, red anodized gas block. This is the perfect choice for those who appreciate quality and want to make a colorful statement. Other features include a Toolcraft Nitride BCG, and a match-grade 3lb pull drop-in trigger with adjustable shoe. Ships with one red anodized 30-round magazine. Chambered for 5.56 NATO/223 Rem or 300 BLK. Rear extension options include pistol (smooth) buffer extension tube with screw-set Shockwave blade or carbine (adjustable) buffer extension tube with adjustable Shockwave blade (shown). Specify chambering and buffer tube/blade when ordering.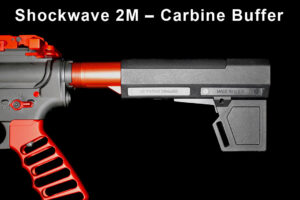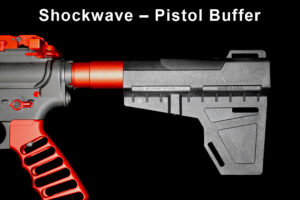 This AR pistol will be the standout in any collection.
Read Carefully: This custom AR Pistol is built to order. Work begins when your order and payment is received. Delivery is approximately 3 weeks (depending on availability of components, it could be longer). Once the work has begun, payment is not refundable. You will be advised when your custom AR Pistol is in testing (all Full Metal Mayhem firearms are test-fired) and when quality assurance has been completed. Shipping to your FFL is included in the price. It is your responsibility to be able to pass a background check and/or otherwise be able to own this type of firearm. Always check your state and local laws if in doubt. This is not a toy or "souvenir". This is a fully functional, premium firearm.
Please email any questions, concerns, requests to sales@fullmetalmayhem.com or use "Order Notes" on the checkout page to request modifications or add additional information regarding your order.
Check your local and state laws regarding magazine capacity and detachable magazine compliance before ordering. Not legal for sale in California. You must be 21 or older to purchase.
Ships to your FFL.
Eligible for Free Shipping